Qonağımız Microsoft şirkətindən Karen Carterdir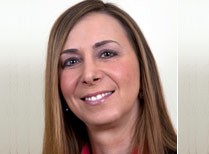 Karen Carter has been working on senior management positions at Microsoft for over a decade now and she has recently been promoted to the position of Director of Partner/Channel Marketing. Among her specialties, she can count Marketing Communications Strategy, Change Management, Brand Strategy, Digital and Social Marketing and Media Strategy, Event Marketing, Public Relations and Analyst Relations, Speech Writing, B to B and B to C marketing.

On 10th of April, she is joining other top executives from companies like Rolls Royce, HP, Pepsi, Jumeirah or Tate Museum as one of the speakers for the Marketing Kingdom Baku, the most important marketing event in the region.
Mak.az: You are holding two positions at Microsoft. Few days ago appointed to a leading position at International Advertising Association. You are also attending to such events. How do you fulfill such a work load?
Karen Carter
I thrive on being busy and enjoy the opportunity to take my "day job" into activities that enable me to share my marketing expertise and experiences outside of work. As silly as it sounds I am a list person so writing things down enables me to prioritize and make the best trade-offs for my work and personal life.
Mak.az: What should professionals gain from events such as this? Is it only for getting new information?
Karen Carter
The opportunities at events like Marketing Kingdom are far more than just a great education and interesting content about the field of Marketing. The opportunity to network, meet people across various industries and get great ideas are often just as important as the core presentations and content one receives during the event.
Mak.az: Do you agree that marketer must first sell himself/herself?
Karen Carter
Just like a Company can win or lose based on their Brand, a person has the same challenges. To be successful in any business, but possibly even more so in marketing, you need to build your personal brand.The ability to quickly explain what you do and why you're good at what you do can be critical to growing your career.
Mak.az: You are working with markets close to Azerbaijan. What would be your advices to marketers of Azerbaijani companies for building strong brands competing abroad?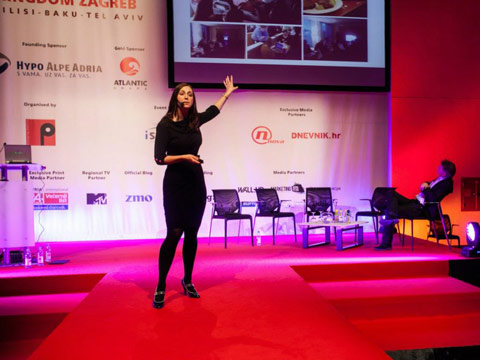 Karen Carter
That is a challenging question. Competing to breakthrough in this world of "always on", soundbite based world with very fickle consumers (particularly the milennials), finding your voice can be a challenge. I think the best advice I can give to any marketer looking to have an impact is to first understand your audience. Being a data-driven marketer can enable you to better understand your audience and learn where to reach them, what they read, watch and engage with whether online or face-to-face. Then, it's all about creativity. The brands that succeed continue to evolve how they reach their customers in unique ways that will resonate wherever their customer is. I often talk use the term "Glocal". This, for me, is about building a global brand consistency, than landing that for best local impact.
Mak.az: Main part of your professional carrier is related to Microsoft and Janet Church and Associates which is again a Microsoft affiliated company. Did you ever feel a need to be a part of team marketing physical products? For you what are the main differences between marketing service and product?
Karen Carter
Janet Church wasn't an affiliate of Microsoft, it was however a Marketing firm whose primary clients were technology companies including Microsoft, Intel and others. With that said, I'm not sure I've ever missed doing marketing for a physical brand like a car, a shoe or a handbag. The challenge of marketing products that have had such an incredible impact on people's lives around the world has sustained me and taught me things I never thought possible. What's interesting is that as Microsoft evolves its strategy to being a "Devices & Services" Company in this new world of mobile devices, I find there are even more unique and interesting challenges to differentiate our brand vs competitors we hadn't even heard of five years ago.
Mak.az: You have made many speeches in front of different types of audiences. If to be honest, what kind of audience you expect to see in Baku?
Karen Carter
One of the things I enjoy most about speaking to audiences about the world of marketing as I never know what I'm going to get when I walk on-stage. Will my jokes make any sense? Will the information be useful? Will I forget my key points? This is what excites me about speaking is the thrill of getting an audience excited or inspired by what I have to say. My hope is that the audience in Baku will come with an open mind and an eagerness to learn and perhaps have a bit of fun while they do it. If I can land a few key points and make them smile, I will have done my job.
Mak.az: Is it possible to build a Kingdom where marketers are really Kings? :)
Karen Carter
Doing marketing well is a unique marriage of smarts, creativity thrown in with a pinch of salesmanship (or dare I say acting ability?). Many people do not have this. And businesses can succeed or fail on their marketing so, to your question, can marketers be the "Kings" (or "Queens"), I say a strong YES! And if there is a kingdom where we can all live, work and play, I am ready to move there immediately :).
For more information on the Marketing Kingdom Baku 2, please access http://www.thepworld.com/pevents/event/64/marketing-kingdom-baku-2
Baxılıb: 8326